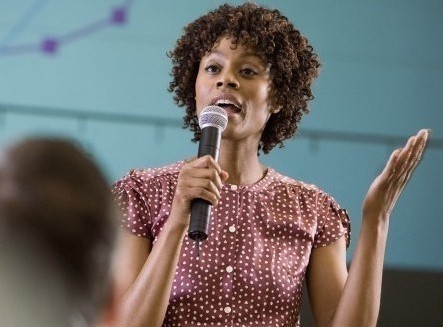 Get On The Path to Prosperity!
Start building generational wealth in six (6) proven, traditional ways that lead to financial stability, freedom and inclusion.

Join The Head Office
Join our network of investors, partners, media, professionals, mentors, elected officials, religious organizations, women's groups, advocates, unions and potential clients.
Register For Our 90-Minute
Startup

&

THRIVE!
Wealth Building Intro
Discover:
Saturday, June 22, 2019
AM Session 10:am - 1:pm
PM Session 6:pm - 9:pm
Get Your Business Off-The-Ground
& THRIVING!
Generate More Leads

Increase Your Conversion Rate
Compel More Frequent Transactions
Command Higher Prices
Generate Greater Profits
Build a Million Dollar Business
Join Our Startup & THRIVE!
Wealth Building Community
Helping African-American Women Entrepreneurs
Close The Wealth Gap In America -- Through Entrepreneurship
Join Our 6-Week Startup & THRIVE!
Sprint-To-Wealth & Business Building Accelerator
Starts: Tue, Sept 10th - Ends: Thurs, Oct 17th
Start Your Wealth Building Workdays Smarter.
Pitch your business idea to angel investors for the chance to win pre-seed capital and hire a team that can help you fast-track your idea into a viable and validated startup venture ALL IN 3-DAYS!
The 2019 Startup & THRIVE Demo Day
The 2019 Startup & THRIVE Demo Day is unlike any other demo day. This 1-Day invitation only live event is organized in Philadelphia to present our startups to potential partners, clients, investors, elected officials, policy makers and the press.
(Dates, Times & Details TBA)